Honesty, rigor and closeness.
Excellent lawyers in Barcelona
Heura Advocades is a specialized law firm formed by a team of experienced lawyers in Barcelona.
Do you have a legal question? Are you facing an important decision? Do you think your rights are being violated? We would love to help you and put our knowledge and experience at your disposal.
Request your informative appointment by phone, email or through the contact form. We are located in the center of Barcelona.
About us - Heura Advocades
Heura Advocades is a professional law firm in Barcelona directed by Rita Requejo Fernández, a renowned lawyer with more than 15 years of practice, who together with her collaborators, provide specialized legal advice services.
We are known for the quality of the legal services we offer and for our commitment to clients.
We believe in honesty, rigor and closeness. It is our way of feeling, thinking and living, which we apply to each of our professional actions.
We have proven lawyers in Barcelona who are specialists in the different practice areas of the firm. We periodically invest in continuous training to be always up to date with the various developments that are emerging both at a legal, jurisprudential and doctrinal level.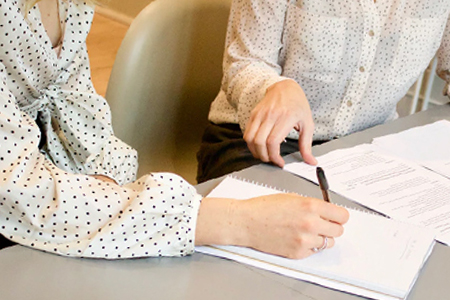 We founded our firm in 2004. The experience accumulated over the years gives us a very relevant advantage when it comes to dealing with new cases. We will advise you on how to prevent and avoid incorrect decisions that can later lead to problems that are difficult to solve.
In many of our matters, the emotional component is very important since these are cases that affect very relevant aspects for our clients. At Heura Advocades we never lose sight of this reality and we treat each case with the utmost sensitivity, responsibility and support.
Our fees are transparent and without surprises, adapted to each case in a personalized way. Aware of the difficulties that some matters may entail, we offer the possibility of financing our fees for up to 12 months without interest. Make an appointment with us and let us help you.
You can make a first confidential consultation through the following form